Repaired and Refurbished Cat 3516 Cylinder Blocks
Republic Diesel is fully equipped to inspect, repair or refurbish your Cat 3516 Block.  All Cat 3516 Blocks are inspected per OEM specifications using a thorough inspection process.  If you need a replacement Cat 3516 Block we have a large selection in stock ready to get your Caterpillar back to work.  Read more about our Cat 3516 Block and Cylinder head Departments.
Cat 3516 Blocks are Rigorously Inspected
All Cat 3516 Blocks are subject to a detailed inspection by our experienced team of professionals.  This process includes magnetic particle inspection and measuring to ensure any defects in the Cat 3516 Block are identified and repaired.  Pressure testing of the Cat 3516 Block is an option to further isolate current problems.  Contact a Cat 3516 Block Specialist today to get started.

We Repair and Rebuild Cat 3516 Blocks
With over 100 years of experience, Republic Diesel has the know-how to repair or refurbish your Cat 3516 Block back to OEM specifications.  Cat 3516 Block repairs most often performed include deck resurfacing and machining the upper bores.  At Republic Diesel, we have the capability to repair the Cat 3516 Block main bore with a spray weld process.  View our selection of Cat 3516 Block here.
No matter what the problem is with your Cat 3516 Block, Republic Diesel has the expertise to tackle it.  Contact us today to get your Cat 3516 Block repaired or rebuilt by our experts.  We regularly perform Cat 3516 Block lower packing bore repairs, bolt hole repairs including head bolt holes, upper counter bore inserts installed in the Cat 3516 Block, cam bearing bore repairs and install lifter bore repair sleeves.
 A Reputation for Uncompromising Quality and Dedication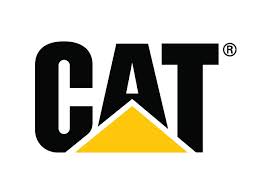 Republic Diesel's Cat 3516 Block repairs and rebuilds don't stop there.  Restore your Cat 3516 deck surface using our thermal coating system.  Read more about this advanced Cat 3516 repair technique in the Spray Metalizing section.
After the Cat 3516 Block has been machined we take pride in finishing the job right.  Each Cat 3516 Block is thoroughly cleaned, brushing the oil gallery lines, removing all metal debris from the Cat 3516 Block.  Republic Diesel can also install new cam bearings and liners in your Cat 3516 Block.  Don't hesitate to contact our Cat 3516 Block technicians with your questions.